Trinity College, Stephen's Green, Temple Bar. Dublin's Southside has so much to boast and is bustling with activity seven days a week. But what if you want to look beyond the travel guides and break away from the crowds?
We've decided to share our favourite little treasures with you, all located within Dublin's southside. Whether this is your first or your 10th time to the capital, these hidden gems on the south of the Liffey tell their own story of the history of the capital.
Shoe Lane Coffee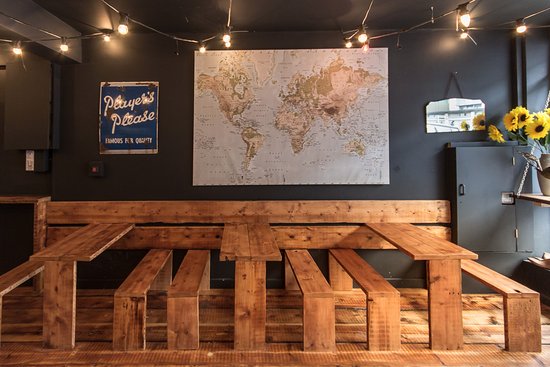 Traditionally once a shoe makers, Shoe Lane Coffee is a charming little coffee shop in the middle of busy Tara Street in Dublin's centre. Decked out with vintage timber that is over 150 years old, it has a cosy cabin-like feel that makes you want to curl up on a frosty morning with a book and a latte. You can also enjoy delicious pastries and sandwiches, open Monday – Saturday.
Location: Tara Street, Dublin 2
Ulysses Rare Books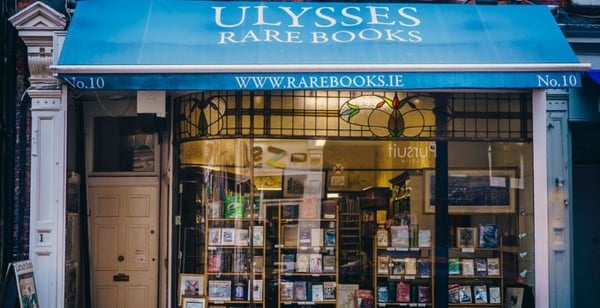 Just around the corner from Trinity College, Ulysses Rare Books is a quaint spot in the heart of the city that is a must-see for book lovers. Starting out with just a small stock, this bookstore now boasts an unrivalled selection of rare editions by Joyce, Wilde, Yeats, Beckett and many more. The staff also speak to you in Irish if you feel inclined!
Location: Duke Street, Dublin 2
Sweny's Pharmacy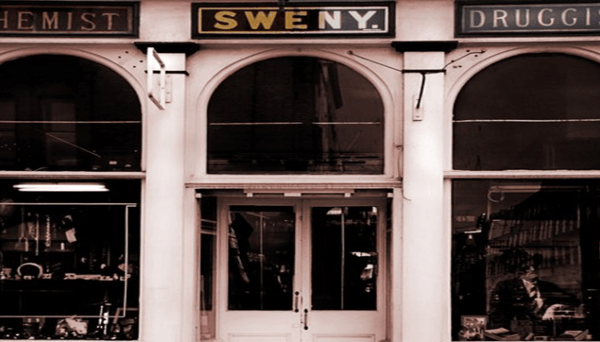 A visit to Ulysses isn't complete without Sweny's Pharmacy, just a few streets away. Featured in James Joyce's best-known novel, Sweny's pharmacy has been lovingly maintained by volunteers so you can experience the shop as it was in Joyce's time. Although it's no longer a pharmacy, it's nostalgic interiors are the perfect setting to scour their second-hand book collection. You can even buy the lemon-scented soap featured in the novel, which made the shop famous.
Location: Lincoln Place, Dublin 2
Oscar Wilde Monument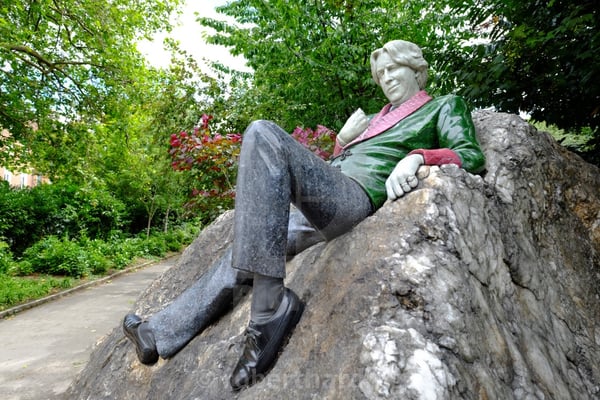 Well-worth a quick stop on your tour of the city is the official statue of Oscar Wilde in Merrion Square. The statue shows Wilde slouched and leaning against a rock with a bit of an attitude. It's an amusingly little tribute to the famed author, who lived just across the road from where the statue is placed during his Dublin years.
Location: Merrion Square, Dublin 2
Iveagh Gardens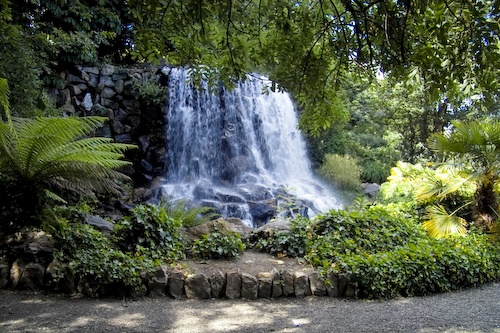 Iveagh Gardens is a secret oasis behind the National Concert Hall, just a few minutes' walk from the busier St. Stephen's Green. Although it's within close access to the city centre, you will feel like you are miles away. The waterfall and tranquil, green walkways make the perfect morning stroll. If you're lucky enough to visit in the summer, the park is blooming with roses.
Location: Clonmel Street, Dublin 2
Marsh's Library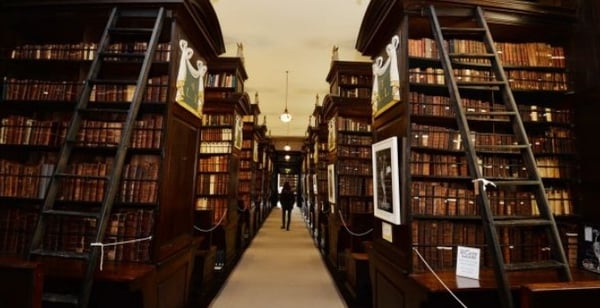 Tucked away behind St. Patrick's Cathedral is Marsh's Library, a perfectly preserved library dating back to the eighteenth century. Marsh's library was the first public library in Ireland and is comprised of more than 25,000 books and 300 manuscripts. Built by Archbishop Narcissus Marsh in 1701, the likes of Bram Stoker and Jonathan Swift are said to have read from its collection.
Location: St Patrick's Close, Dublin 8
Queen of Tarts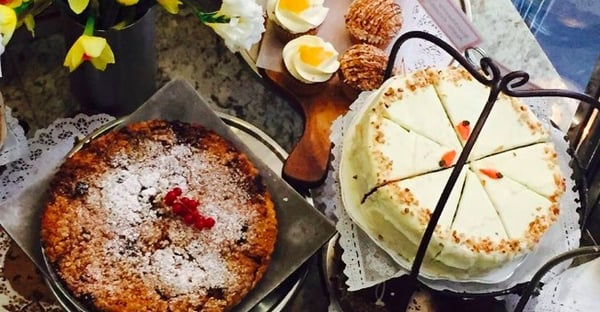 Queen of Tarts first opened its doors in 1998 and since then has become a favourite spot amongst locals for lunch – not to mention their famous cakes. With two locations in the heart of Dublin, if you can't get a seat in Cow's Lane try their original branch on Cork Hill, just around the corner from Dame Street. Their brunch menu is not to be missed, and of course their fruit tarts are to die for.
Location: Cow's Lane, Dublin 2
The Little Pig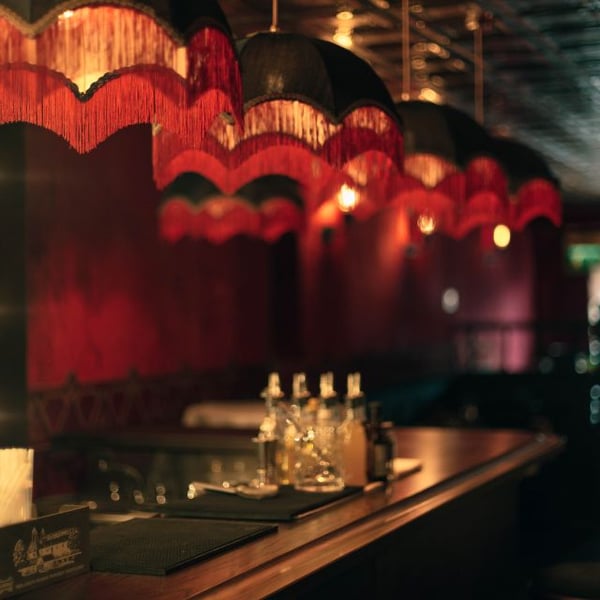 This suave secret bar is the sister bar to the classic hidden Dublin spot The Blind Pig. A sophisticated 1920s speakeasy, its interiors and pre booking are reminiscent of the prohibition years. Once you book online, you'll be sent exact locations and instructions. So all you've got to do next is locate the secret door and you're in for some top-notch cocktails.
Location: secret location in Dublin 2
The Sugar Club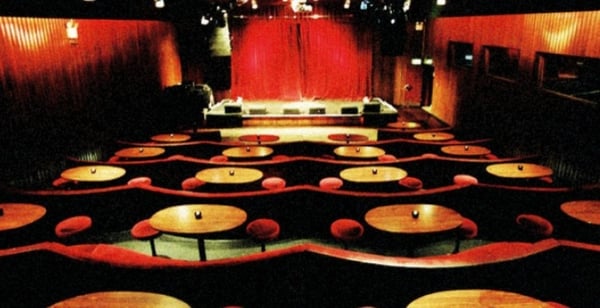 What was once a sugar factory was opened as the Irish Film Theatre in 1963, and in 1999 The Sugar Club was revived as one of Ireland's most creative music and entertainment venues. Dubbed as 'Dublin's most creative nightspot', with its plush velvet seating and wood panelled walls, there's no better way to indulge in the city's best music, film, live comedy, theatre, and design.
Location: Leeson Street Lower, Dublin 2
Have you any hidden gems of your own that you would like to share? Let us know in the comments section below!
Want more? Read our guide to the best things to do in Dublin!