From modern art to medieval artefacts, stout tasting to historical tours, Dublin has so much to offer that you'll never be short of something to do. To make it easier, we whittled down the top ten attractions in Dublin so you don't have to. Whether you're on a flying visit, or are here to stay, be sure to add some of these highlights to your list so you can make the most of the Irish capital.
EPIC The Irish Emigration Museum
EPIC is an interactive journey about how a small island made a big impact on the world. This modern museum in Dublin's Docklands that tells the moving and unforgettable story of the 10 million Irish people who left their homeland – and how they influenced and shaped the world.
Discover 1,500 years of Irish history in its atmospheric vaults. Experience this breathtaking story in interactive galleries, with a feast of powerful audio and video bringing these one-of-a-kind tales to life.
Shortlisted for European Museum of the Year 2018, and winner of a TripAdvisor Travelers' Choice Award in 2017 and 2018, EPIC has quickly become one of Dublin's best things to do and one of it's best museums. It recently was announced as the winner of Europe's Leading Tourist Attraction at the World Travel Awards 2019.
Location: The CHQ Building, Custom House Quay, Dublin 1.
Guinness Storehouse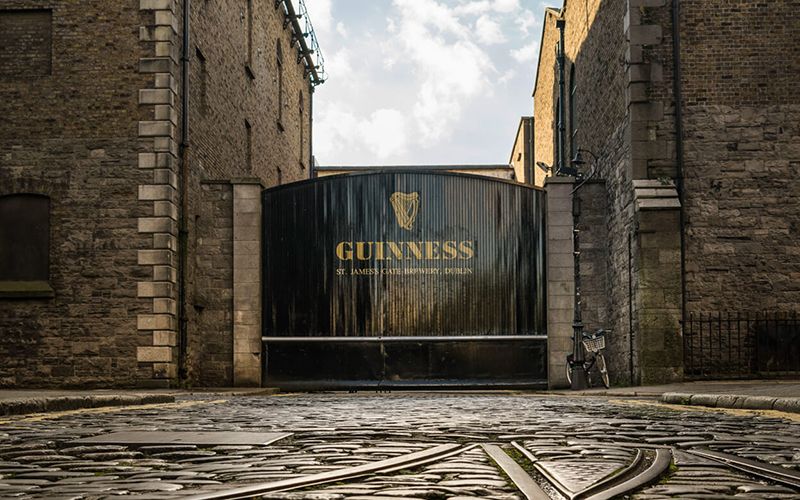 The first stop for most visitors when they touch down in Ireland, the Guinness Storehouse is a must-see on your visit to Dublin. Set inside a seven-storey pint glass-sized building, roam around the different floors and discover what makes Guinness an icon of Ireland. Find out what makes Guinness's unique burnt flavour, experience a true stout taste test, and even try your hand at pulling the perfect pint. Don't miss the gravity bar on the top floor, where you can finish your tour with a 360 degree view of Dublin and a free pint of the black stuff.
If you missed it this time, don't worry; Arthur Guinness famously signed a 9000 year lease on the brewery in 1759, so it's not going anywhere soon.
Location: St. James's Gate, Dublin 8
Directions from EPIC: Take the LUAS Red Line from George's Dock to James's Hospital
Dublin Zoo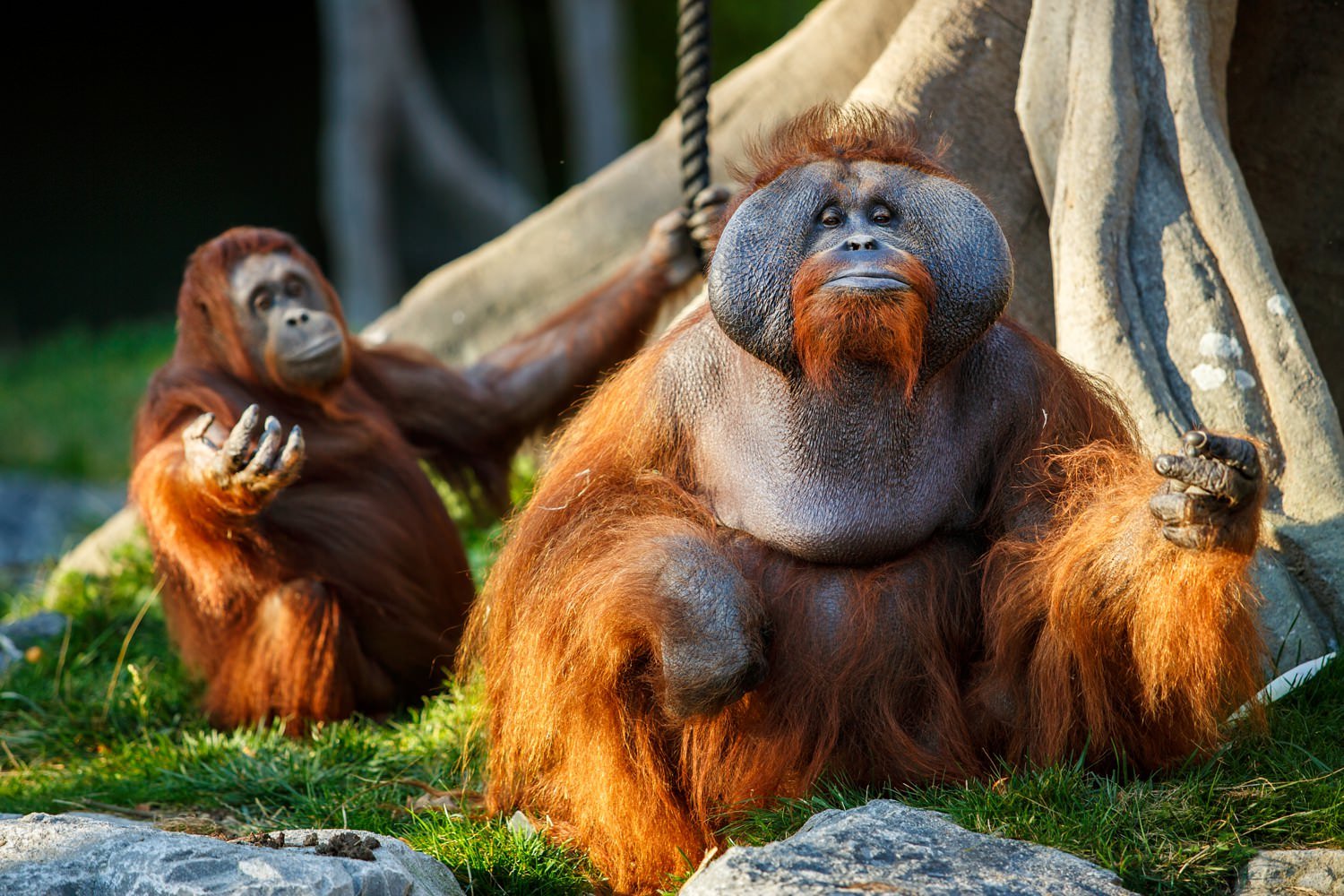 Dublin Zoo opened in 1831 and is one of the oldest zoos in the world. Set inside a 70-acre park to the west of Dublin city, it houses over 400 exotic species from all around the world. Spot giraffes, zebras, rhinos, gorillas and many more as you explore their habitats and watch them being fed. With events happening throughout the year including a Winter Wonderland, it's a guaranteed great day out for all ages. The zoo has also had some famous residents in the past, including the world famous MGM Logo lion, otherwise known as Leo the Lion, who was born in Dublin zoo in 1919 and later became a Hollywood mascot. It's easy to get to by bus or Luas from the city centre, and once you've finished you can roam around Phoenix Park, the largest enclosed public park in any capital city in Europe.
Location: Phoenix Park, Dublin 8
Directions from EPIC: Take the Luas Red Line from George's Dock to Heuston Station.
National Gallery of Ireland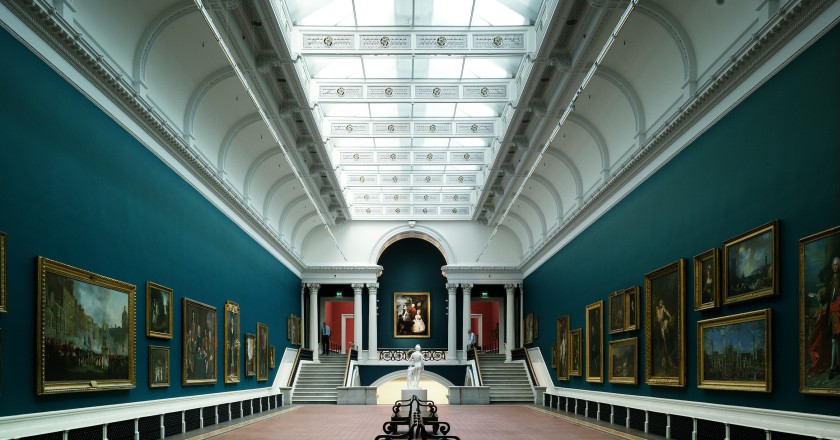 A central and free gallery just a short walk from Trinity College, the National Gallery is a great cultural addition to a day out of exploring. Boasting over 10,000 works in different media, including a renowned collection of Irish paintings, a visit to the Gallery will certainly bring inspiration to a rainy afternoon. Established as an Act of Parliament in 1854, the gallery first opened in 1864, with beautiful architecture that harks back to Georgian Dublin. Decked out with impressive interiors, you can easily while away the hours here, and you'll even stumble across a Picasso along the way! Entry to the permanent collection remains free, with admission fees in place for temporary exhibits.
Location: Merrion Square, Dublin 2
Directions from EPIC: 10 minute walk south from EPIC
Book of Kells (Trinity College Dublin)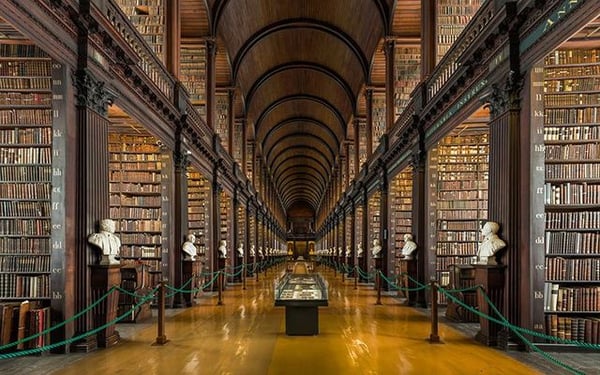 In the heart of Dublin, Trinity College was founded in 1592 and is Ireland's oldest university and home to one of the country's greatest cultural treasures: The Book of Kells. The world famous manuscript dates back to approximately 800 AD, and contains a beautifully decorated copy of the four gospels in Latin text. Academics debate over its origins, but it is said to have been created in a Columban monastery in either Britain or Ireland. After you visit, make sure you spend time exploring the magnificent old library, that is said to have inspired Irish author Bram Stoker to write his world famous 'Dracula'.
Location: Trinity College Dublin, Dublin 2
Directions from EPIC: 15 minute walk from EPIC
St Patrick's Cathedral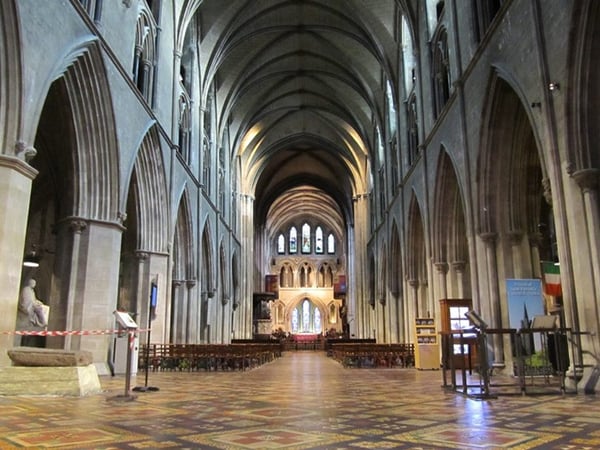 With the proud title of Ireland's largest church, St Patrick's Cathedral was built between 1191 and 1270, and is one of the most important historical landmarks in Dublin town. It is the National Cathedral of the Church of Ireland, and legend has it that it's the very spot where St Patrick used to baptise new converts into Christianity. With an impressive array of stained glass and beautiful Gothic architecture, the Cathedral is a haven of tranquillity away from the city. There are also have a selection of events taking place throughout the week, ranging from choirs concerts to workshops and exhibits.
Location: St Patrick's Close, Dublin 8
Directions from EPIC: Walk south from EPIC to Pearse Street and take the 56a or 77a to St. Kevin's Garda Station
National Botanic Gardens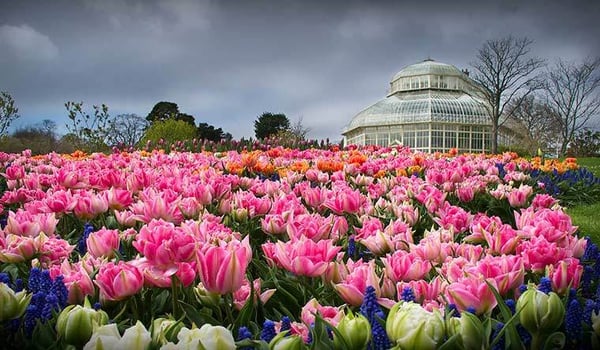 Located 3km north of the city centre in Glasnevin, the National Botanic Gardens is a sanctuary of calm and botanic glory. Founded in 1795 by the Dublin Society, the gardens hold an impressive 20,000 living plants and 300 endangered plant species. Wander down tree-lined walkways, get lost in the rose garden, explore the alpine yard, and take pictures in the rock garden; with stunning historic glasshouses and glorious grounds, you can get that fresh air and exercise that you have been craving. There's no better way to enjoy nature, and with free entry, it's well worth the bus ride. Opening hours may vary during Winter, so it's best to check their website before visiting.
Location: Glasnevin, Dublin 9
Directions from EPIC: Take the 9 bus from O'Connell Street
Irish Museum of Modern Art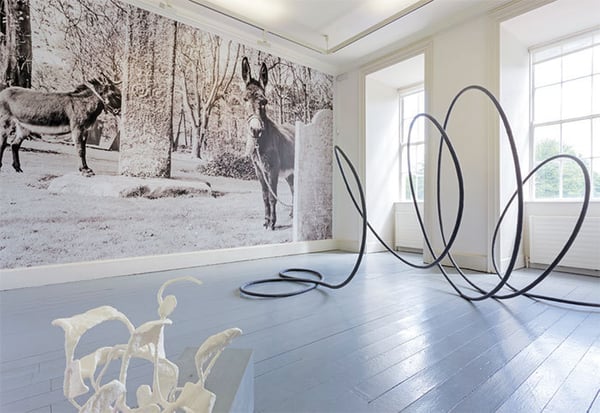 A short tram ride from the city centre, The Irish Museum of Modern Art is an impressive building with an even more impressive collection. It's Ireland's leading national institution for the collection and presentation of modern and contemporary art, and offers a busy programme of exhibitions, talks and workshops. Even if you're not into Modern Art, you'll want to explore the building itself, which was once the Royal Hospital back in the 17th century. With such a large collection, you can easily spend a whole morning here, then tour Kilmainham Gaol which is just up the road. The permanent collection is open to the public Tuesday – Sunday.
Location: Royal Hospital Kilmainham, Dublin 8
Directions from EPIC: Take the Luas Red Line from George's Dock to James's Hospital and walk 5 minutes.
The National Museum of Ireland – Archaeology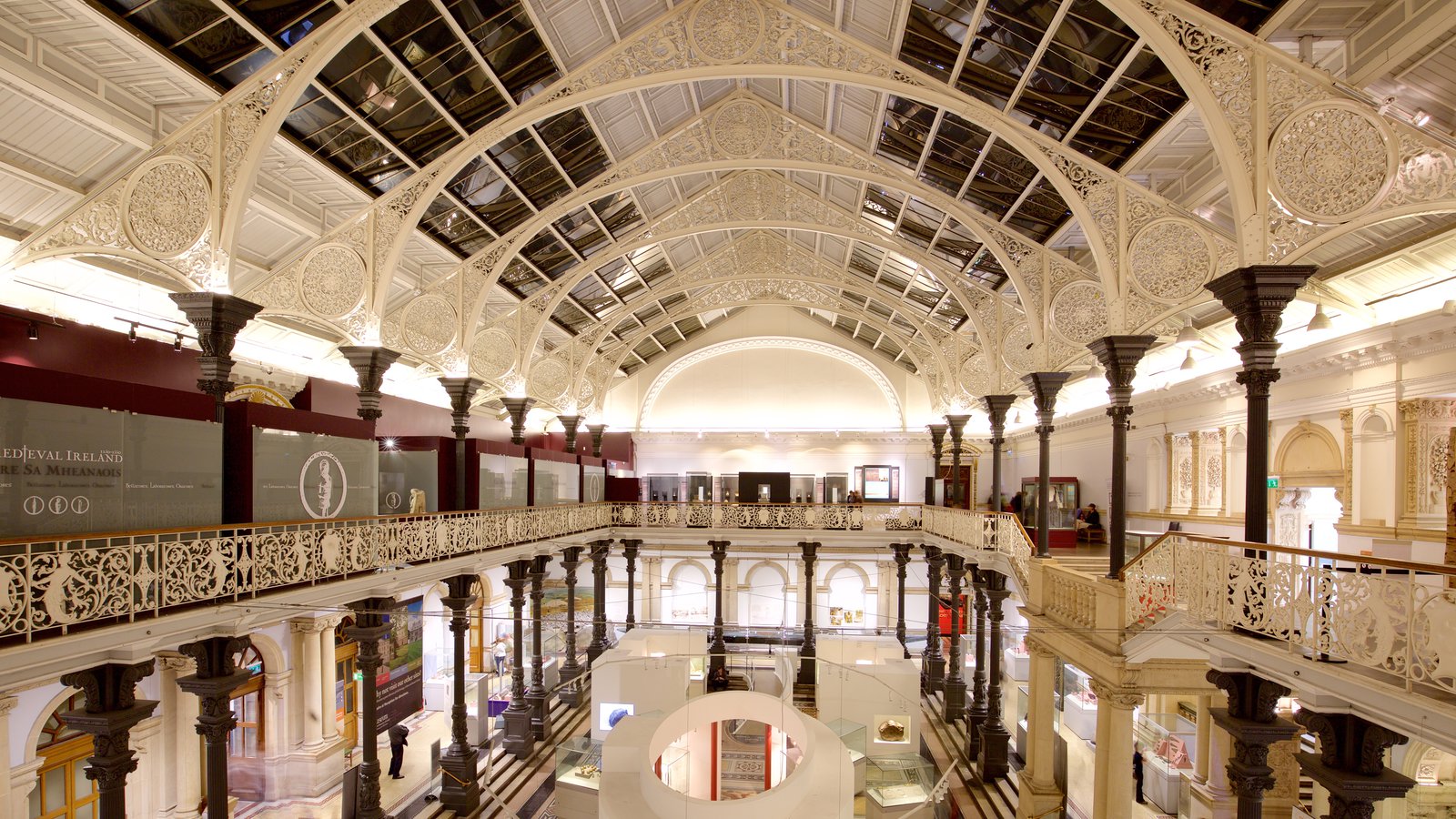 The National Museum of Ireland – Archaeology is a branch of the National Museum of Ireland and is situated in the heart of Georgian Dublin. If you're a history buff, this place has some pretty impressive artefacts dating back to prehistoric Ireland. Peruse their displays of medieval art, Viking artefacts and one of the most important ancient gold collections in Western Europe. In the Kingship and Sacrifice exhibition you can get creepily close to a number of bog bodies, from all the way back to the Iron Age. These were discovered in Co. Offaly and Co. Meath in 2003, and have been carefully analysed and preserved, so visitors can now come quite literally face to face with the past.
Location: Kildare Street, Dublin 2
Directions from EPIC: A 15 minute walk from EPIC.
Kilmainham Gaol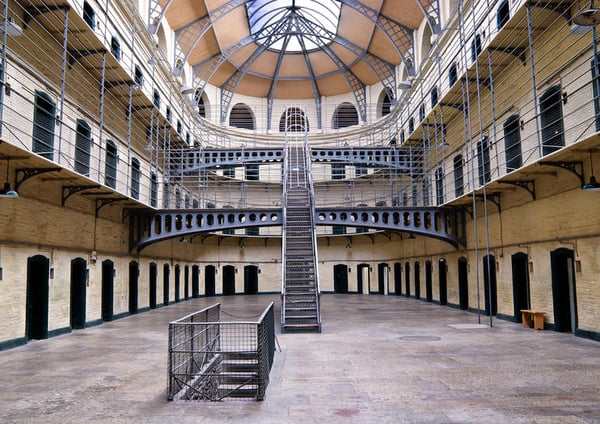 A historical yet poignant stop on your visit, Kilmainham Gaol is one of the largest unoccupied gaols in Europe. It has held some of the most famous political and military leaders in Irish history including the 1916 Easter Rising leaders and former President of Ireland Eamon de Valera. You'll start your tour in the courthouse, and will explore corridors of crumbling prison cells and the execution courtyard, where you'll learn about the fate of the prisoners. The visit includes a 45 minute guided tour and an exhibition, but make sure you book ahead.
Location: Inchicore Road, Dublin 8
Directions from EPIC: 30 minutes from EPIC via the Luas Red Line.
Science Gallery (Trinity College Dublin)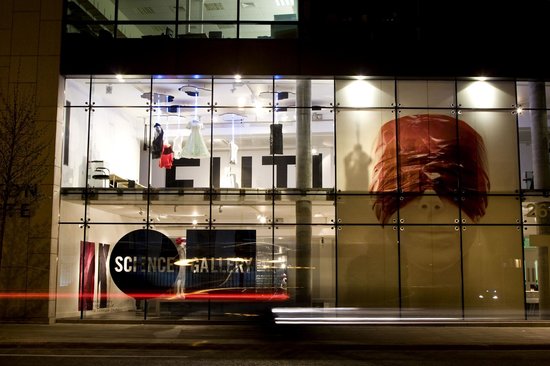 The Science Gallery was born in a forgotten corner of Trinity College Dublin in 2008. With an ever changing programme, the gallery presents science and contemporary art in a unique and innovative way. Various exhibitions open throughout the year exploring different themes; from technology that monitors human emotions to styrofoam eating worms, there's always something surprising and wonderfully quirky to grab your attention. You can grab a coffee afterwards in the coffee shop downstairs and peruse the cool sciency items in the gift shop. It's a great little addition to your tour of the city and admission is free, although do contact them in advance if visiting with a group.
Location: Trinity College Dublin, Dublin 2
Directions from EPIC: 5 minute walk from EPIC, south across the Liffey.
Or you seeking a more discerning experience? Check out our complete guide of the best things to do in Dublin, from hidden gems to the best museums.