Ireland is a land rich in history and culture, and Dublin has some of the best things to do. At EPIC The Irish Emigration Museum we show how important these traditions were to those who left Ireland to begin new lives abroad. But Dublin is filled to the brim with other great museums, galleries and cultural activities to keep the keenest of culture-vultures contented.
From fine art by classical masters, to iconic artefacts from Ireland's Celtic past, Dublin's museums contain a treasure-trove of knowledge that give you a better understanding of Irish history, culture and traditions. Here we list our favourite Dublin museums for you to enjoy during your visit! And we've compiled them all on a handy Google Map to help you plan how to get to them all.
EPIC The Irish Emigration Museum
You won't find leprechauns or pots of gold here, but you'll discover that what it means to be Irish expands far beyond the borders of Ireland through the stories of Irish emigrants who became scientists, politicians, poets, artists and even outlaws all over the world. Discover Ireland from the outside in and find out why saying "I'm Irish" is one of the biggest conversation starters, no matter where you are.
Since opening in 2016, EPIC has quickly been recognised as one of Ireland best museums and visitor attractions. EPIC was voted the winner of Europe's Leading Tourist Attraction two years running at the World Travel Awards 2019 and 2020. Shortlisted for European Museum of the Year 2018, and winner of a TripAdvisor Travelers' Choice Award in 2017 and 2018.
Location: The CHQ Building, Custom House Quay, Dublin 1.
Glasnevin Cemetery Museum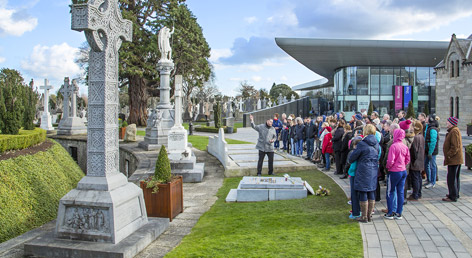 There are more people buried in Glasnevin Cemetery than there are living in all of Dublin today. Given that number it's no surprise that some of them led amazing lives that profoundly influenced Irish history in the last 190 years. This guided tour details their lives and accomplishments, and the role they played in Irish history.
Location: Glasnevin Cemetery, Finglas Road, Glasnevin, Botanic, Dublin 11. Web: www.glasnevinmuseum.ie/
GPO Witness History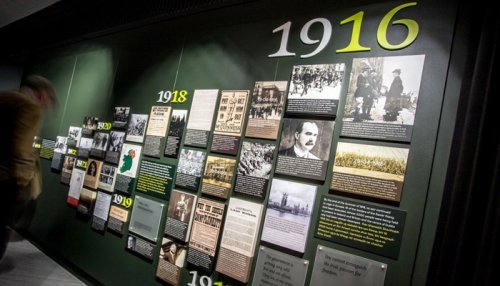 The events of the 1916 Easter Rising are remembered as a pivotal moment in Ireland's fight for independence, which was centred and focused around the taking and assault on the General Post Office on O'Connell Street.
The building still operates as a post office today, and the basement contains a museum that details the events of 1916 in Dublin. It also features a 15 minute film presentation that uses actors reconstructions and CGI effects to show how the battle across Dublin's streets unfolded.
Location: O'Connell Street Lower, Dublin 1, D01 F5P2. Web: www.gpowitnesshistory.ie/
Jeanie Johnston Tall Ship and Famine Museum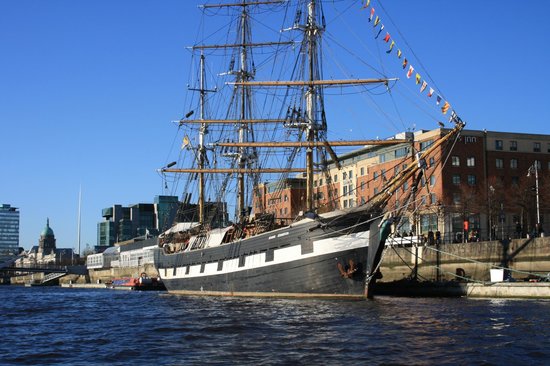 The Jeanie Johnston recounts one of Ireland's darkest and horrific events, The Great Famine of 1845-1852, when over 1 million people died and a further 2 million fled the country.
The Jeanie Johnston is an almost exact replica of the ship that brought famine refugees to North America. Many of these ships earned the nickname of 'coffin ships', as the treatment of passengers and the conditions on-board sadly meant many perished on the journey. However the Jeanie Johnston never lost a soul on its many journeys across the Atlantic.
The ship is docked less than 2 minutes from EPIC along the river, and guided tours operate daily on the hour from 10am - 4pm.
Location: Custom House Quay, North Dock, Dublin 1. Web: jeaniejohnston.ie/
National Gallery of Ireland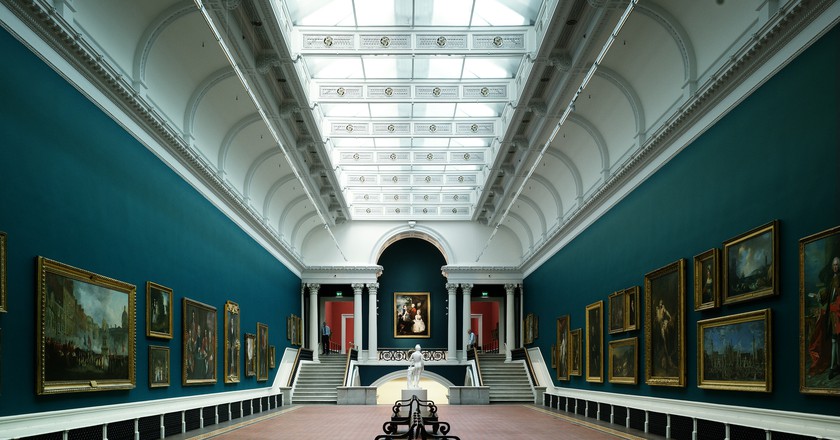 The National Gallery of Ireland has recently re-opened after extensive renovations, and the results are amazing. The collection includes many masterpieces and collections from both Irish and European artists, including Caravaggio, Vermeer, Turner, Jack B Yeats and Roderic O'Conor. The gallery also regularly runs special exhibitions.
Location: Merrion Square West, Dublin 2. Web: www.nationalgallery.ie/
Science Gallery Dublin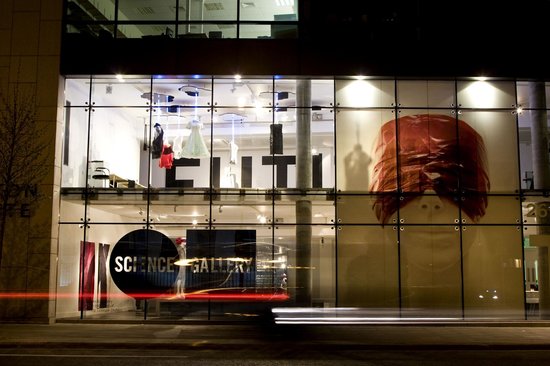 The Science Gallery is one of Dublin's more unique museums, located at the rear of Trinity College's campus on Pearse Street.
The gallery melds contemporary art and science together. It's regular series of new exhibitions aim to highlight the often fraught and complicated relationship between society and science.
Location: Science Gallery, Trinity College Dublin, Pearse St, Dublin 2. Web: dublin.sciencegallery.com/
Kilmainham Gaol
Kilmainham Gaol served as the prison for County Dublin from 1796 to 1924. This was a time of great upheaval in Ireland. Multiple rebellions by Fenians, Republicans and Nationalists throughout the 19th century saw many of the ringleaders interned there, and the prison became a monument of Ireland's fight for independence from Britain. It was here that the leaders of the 1916 Easter Rising were held and executed.
The guided tours of the gaol detail the lives of the prisoners and the conditions they faced, and is one of Dublin's most popular museums and attractions.
Location: Inchicore Rd, Kilmainham, Dublin 8, D08 RK28. Web: kilmainhamgaolmuseum.ie/
National Museum of Ireland - Archaeology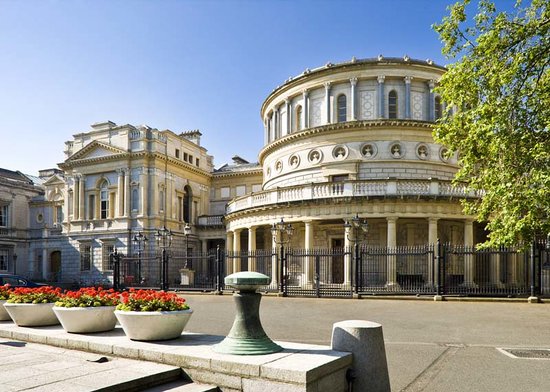 The National Museum of Ireland is spread out over 3 sites in Dublin, and the Archaeology collection is housed on Kildare Street, off St. Stephen's Green behind The Shelbourne Hotel.
The museum is home to many of Ireland's most cherished artefacts and antiquities, including the Ardagh Chalice and the Tara Brooch.
Location: Kildare St, Dublin 2. Web: museum.ie/Home
The Little Museum of Dublin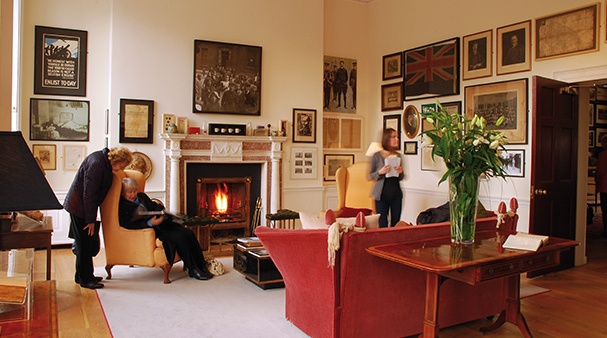 Dublin's past in all its guises takes centre stage within the Georgian surroundings of The Little Museum, which gives visitors a taste of it's social history in as little as 30 minutes.
The museum gives short guided tours on the hour, and visitors are then free to view the rooms and special temporary exhibitions at their leisure.
Location: 15 St Stephen's Green, Dublin 2, D02 Y066. Web: littlemuseum.ie
The Irish Whiskey Museum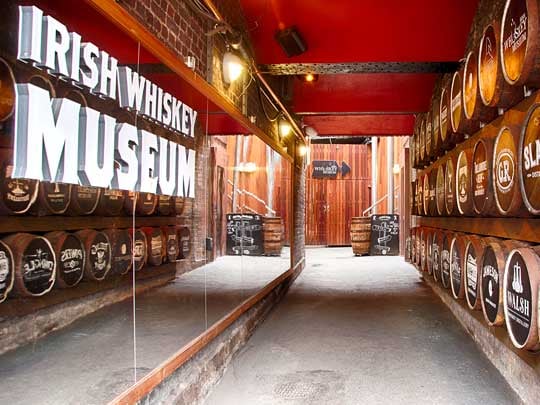 Ireland and whiskey (not whisky!) are often synonymous with each other, and it's a relationship that goes back a long way. This can be seen in the Irish word for whiskey, '
Uisce beatha',
which
translates as 'Water of Life'.
The museum chronicles the history of Irish whiskey, from its heights of popularity in the 19th century, the decline in the early 20th century, and its present-day revival and re-emergence.