Tom Cruise, Baron of Hollywood, hails from north county Dublin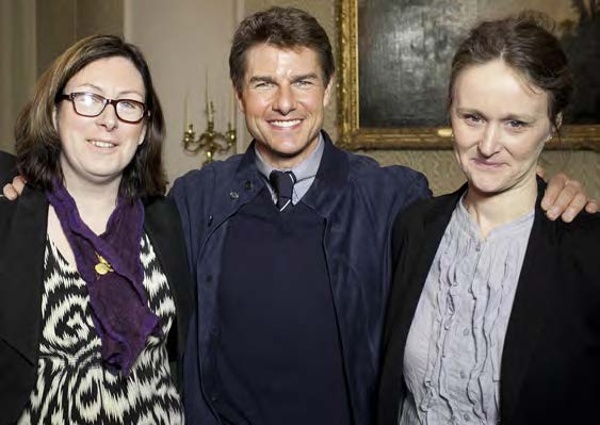 Did you know Hollywood star Tom Cruise can trace his Irish ancestry to medieval knights and ancient Irish kings? The Cruise name is from the Anglo-Norman de Cruis family, who in 1176 arrived in Ireland as part of Strongbow's (Richard de Clare) army. The de Cruis were a baronial family 'in on the ground floor' of the 12th Century conquest of Ireland. They held lands — the Naul and Hollywood in north county Dublin — directly from the English King.
In medieval times, Barons had a right to attend the King in Council and in Parliament, and offer him advice. Sometimes truth is stranger than fiction! Tom Cruise is a direct descendant of the feudal 'Barons of Hollywood'. During the Reformation the family held onto their Catholic faith. They were stripped of most of their lands because they would not conform to the state church.
The Cruises retained a manor house and a small estate near Swords, Co Dublin, and their identity as one of the ancient aristocratic families. They continued to intermarry with other families of a similar background. Tom can trace links to most of the old aristocratic families of Gaelic and Anglo-Norman origin including the Plunketts, O'Neills and the Maguires of Fermanagh.
On August 11, 1825, Patrick Russell Cruise married Teresa Johnson, at Warrenstown House, Co Meath. These are Tom's great-great-great grandparents. Patrick and Teresa emigrated to New York and raised a family there. In 1832 their youngest child, Mary Paulina Russell Cruise was born in New Jersey. She is Tom's great-great grandmother and in 1858, in Detroit Cathedral, married Henry Dillon Mapother, descended from another Irish landed family.
Mary Paulina's children all took the family name of Cruise-Mapother, including her youngest son, Thomas (b 1876) — Tom Cruise's great-grandfather.
Get our free Family Tree Pack!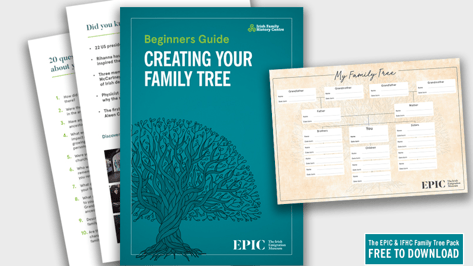 EPIC & the Irish Family History Centre have created a beginners guide to help you take the first steps on your genealogy journey.
To find out more and to sign up to receive the pack, click below.