5 Fascinating Monuments along the River Liffey
A walk along the River Liffey always lifts the spirits, no matter what time of year. Not only does it show off the sheer vibrance and character of the Irish capital, but it also reveals many monuments that bear testimony to the country's rich history. Solemn, inspiring and filled with tales of defeat, victory, love and loss, these sites are guaranteed to leave you intrigued. We've handpicked some of our favourite heritage spots along the quays for you to visit next time you're taking a stroll through the capital.

Famine Memorial



Custom House Quay, Dublin 1
Chronicling the lives that were lost during the Great Famine of the mid-19th century, these statues are dedicated to the resilience of the Irish spirit. A site that sheds light on a painful chapter in Irish history, it is worth a visit owing to the poignant story associated with it.
The Jeanie Johnston – An Irish Famine Story



Custom House Quay, Dublin 1
A monument memorialising the original Jeanie Johnston – a ship that transported over 2,500 Irish emigrants to North America, it eternalizes their tales of suffering, survival and triumph in the face of the many obstacles that stood in their way. In offering an engaging guided tour and a wonderful view of the River Liffey, this is one monument you don't want to miss.
Custom House Building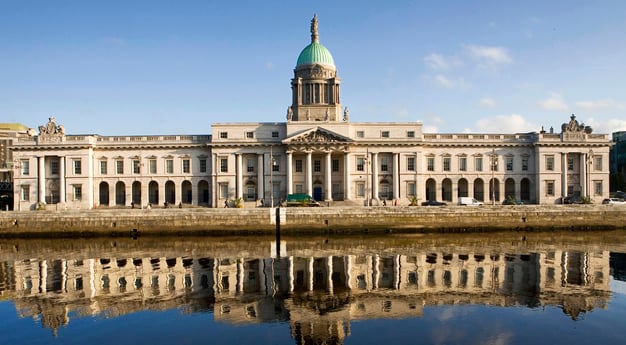 Custom House Quay, Dublin 1
A grand Neo-Classical building situated at the very heart of the Dublin Docklands, the Custom House Building embodies the city's true architectural glory. Initially the headquarters of the Commissioners of Custom, following which it was restored after being set ablaze during the War of Independence, it is a melting pot of many historical events in Ireland.
Daniel O'Connell Monument
North Inner City, Dublin 1
Set amidst the hustle on O'Connell Street, this monument is built in dedication to "the liberator" Daniel O'Connell, a 19th century nationalist. A nerve-centre of political conflict in the 20th century, it served as the backdrop to many significant events in Irish history, including the 1913 Dublin Lockout Gatherings, the 1916 Easter Uprising and the Irish Civil War of 1922.
Anna Livia Monument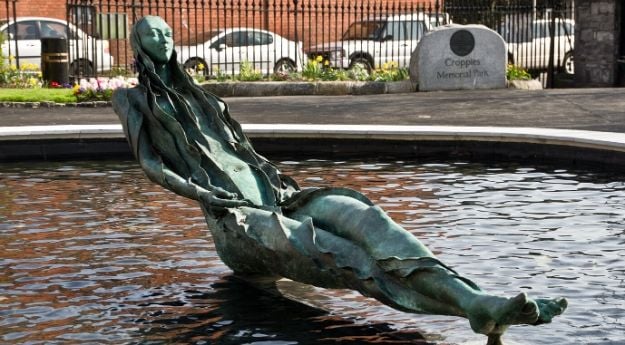 Arran Quay, Dublin 7
This bronze monument located in Croppies Memorial Park on Wolfe Tone Quay is believed to be a personification of the River Liffey. Named after a character in James Joyce's Finnegans Wake, who is supposed to represent the river, it depicts a young woman sitting on a slope, surrounded by water on all sides. Worth a visit owing simply to its cultural and literary significance, it's a fitting final stop to your walk along the river!