10 Quirky Irish gifts from EPIC Museum Gift Shop
With fairy lights on every corner of Dublin city, the magic of the festive season is well underway. Here at EPIC, we have carefully curated a range of unique gifts that represent the best of Irish design. Not only are the products produced by independent makers, they are beautiful, quirky and affordable. So if you're struggling to think of original presents this year, why not shop local and check out what's on our 'nice' list?

Rathbornes Candles and Reed Diffusers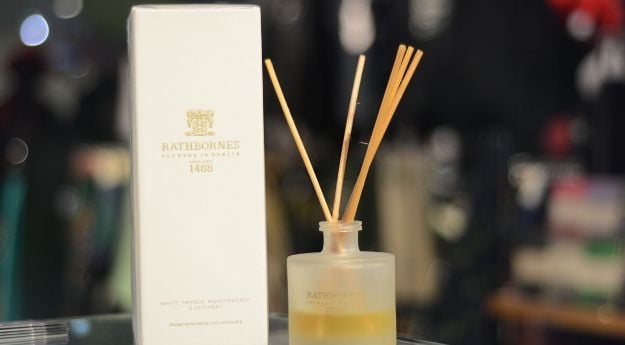 The world's oldest candle company based in Dublin since 1488, Rathbornes specializes in a range of luxury scented candles and reed diffusers that'd make a great gift for anyone who wishes to capture the magic of Christmas on their mantlepiece.


Mella's Fudge



Who doesn't like to indulge in some extra calories during the holidays? Mella's award-winning chocolate fudge from Bantry, West Cork is a treat that you wouldn't want to miss!


Peter Donnelly's Illustrated Books



Why not inspire the little ones with a beautifully illustrated story book? Leading Irish illustrator Peter Donnelly is known for his vibrant and humorous tales will have the whole family gathered round.


Pandora Bell Caramels and Lollies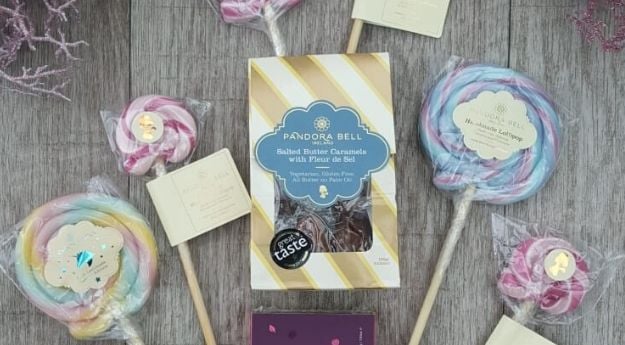 A family-owned Irish business with the sweetest story, Pandora Bell stocks a range of sugar, spice and everything nice in pretty packages tied with a bow!


Maktus Coasters and Mugs


We all know a hot chocolate fan who'd love these cute, colourful mugs. Maktus's range of quirky mugs and coasters designed by talented Irish artists will certainly bring smiles all round.


Inis Body Lotions and Hand Cream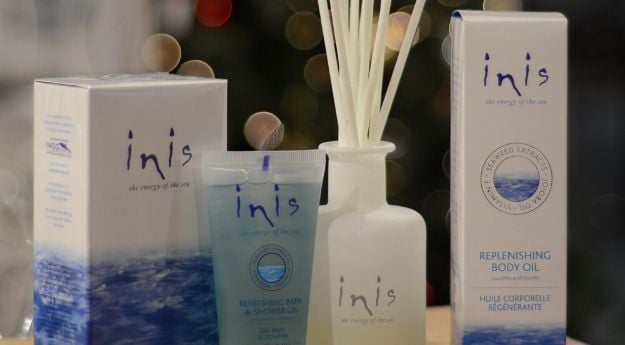 Inspired by the beauty of the west coast of Ireland, Inis stocks a wide range of body lotions and hand creams. Known for their refreshing scents that evoke images of the sea, this is the ideal gift for any nature lover!


Hidden Gents Boxes for Men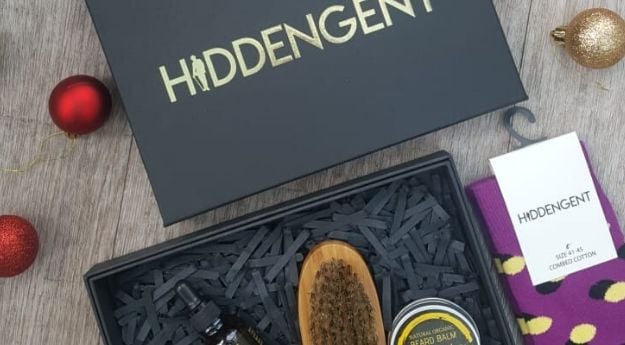 Say goodbye to boring black socks and plain coloured ties. Hidden Gents' style boxes are the perfect present for anyone who wishes to revamp their style and add a pop of colour to their formal suits.


Tipperary Crystal Scented Candles and Hand Cream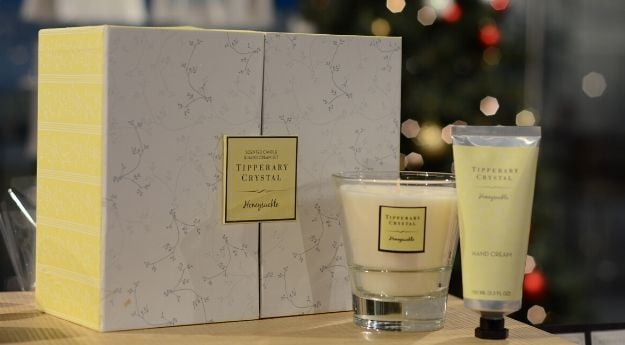 Brighten this Christmas with Tipperary Crystal's elegant Candle Set and Hand Cream. A major player in the Irish design industry, its scented candles with glittery designs will add that extra sparkle to your festivities.


Handmade Soap Company Candles and Diffusers



The Handmade Soap Company's Limited Edition Candle is the ideal present for anyone who wishes to savour the lingering scent of pine, cloves, nutmeg and cinnamon for a while after Christmas has gone by.


John Hanly's Scarves and Throws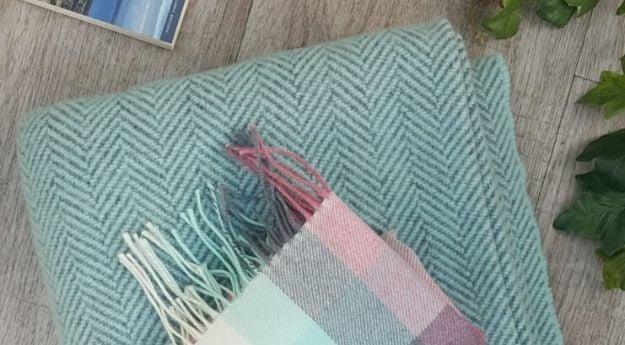 With over a hundred years in the Irish textile business, Hanly's fabrics are known for their timeless beauty. Simple and stylish, these scarves and throws are sure to make anyone look chic this winter.